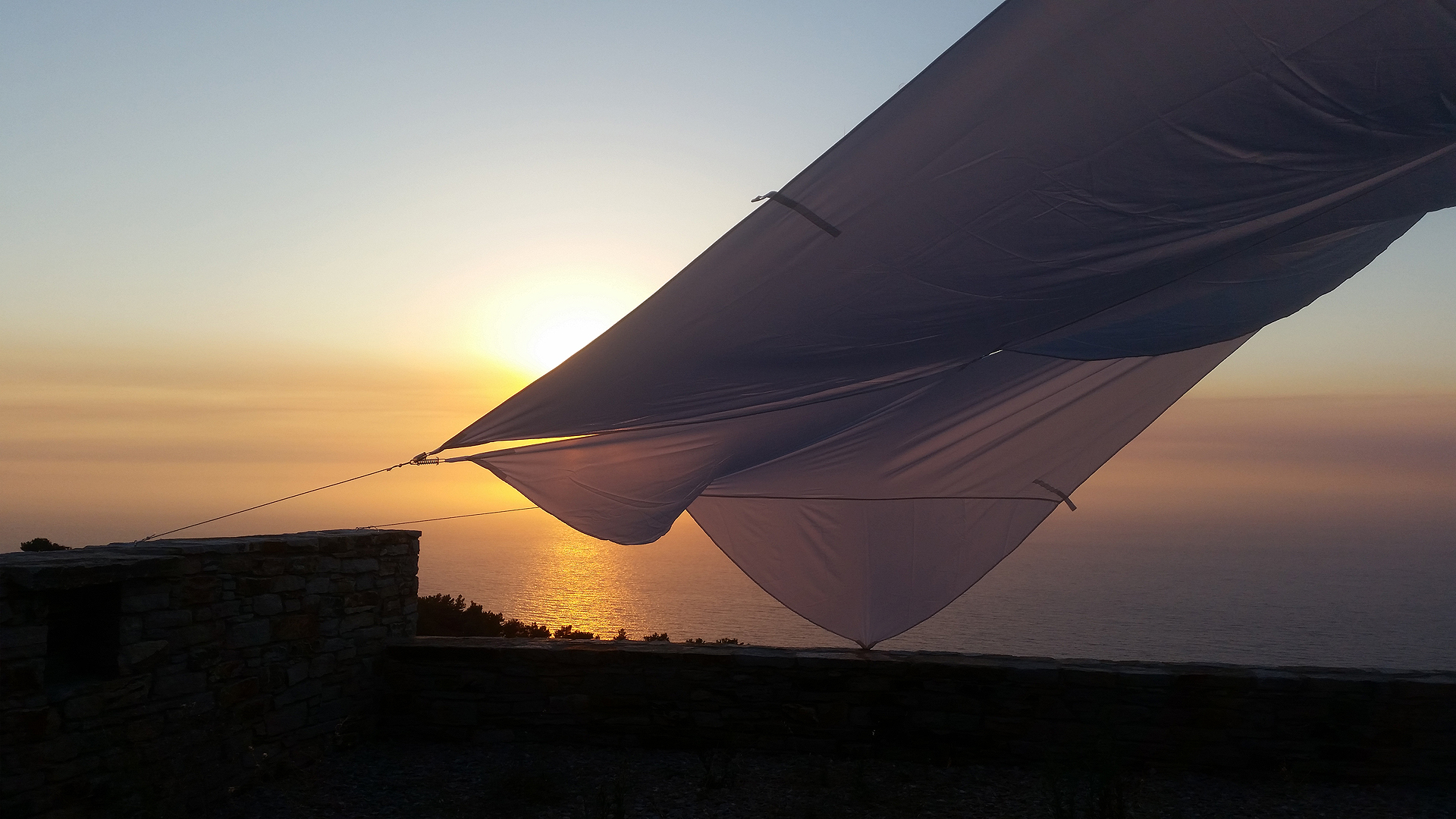 Στις διάσημες Ράχες Ικαρίας, κοντά στο χωριό Άγιος Δημήτριος και 10 λεπτά από τον Χριστό Ραχών, διατίθεται για ενοικίαση με την ημέρα, την εβδομάδα, το μήνα ή τη σεζόν, μία πέτρινη πολυτελής κατοικία 80 τμ., με βεράντα 280 τμ., κατασκευής 2013.
Επιπλωμένο με μοντέρνο στυλ, φουλ εξοπλισμένο με όλες τις ηλεκτρικές συσκευές, με μοναδική θέα στο Αιγαίο, βεράντα 280 τμ σε οικόπεδο 4300 τμ, για απαιτητικούς επισκέπτες της Ικαρίας. Σε σπάνιο φυσικό περιβάλλον γεμάτο πεύκα και καλλιέργειες, με μόνωση για απόλυτη δροσιά, κουφώματα αλουμινίου.
Our Guest Reviews
Read what our guests have to say about us.
"We had a great 5 days in Giorgios' house in Ikaria. The location is great, very secluded and quiet and at the same time close to several great beaches and to the mountain villages […]"
"Το σπιτι βρισκεται σε ενα εξαιρετικο σημειο, πολυ κοντα σε ομορφες παραλιες και στα χωρια με την μεγαλυτερη τουριστκη κινηση, εντελως απομονωμενο ομως απο την φασαρια […]"
"We had a Great time in your home and on Ikaria. The setting was great, tucked half way between Nas and St. Demetrios, close to several trekking or walking paths, up the Halaris River […]"
The Island Where People Live Forever